Featured Listings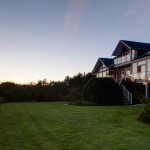 SurfSong is ideal for those looking for a permanent, luxury living space or for those seeking a relaxing, seaside get-away. A spacious master suite occupies the top floor of the home, featuring a private balcony and views of the Juan de Fuca Strait. The giant soaker tub in the ensuite master bathroom overlooks the rose… Read More
Weekly Video Blog

Don't fall for commonly used listing presentations strategies which are not support by statistics.
Approximately only 33% of sellers are using the REALTOR® they used to purchase to help them sell the home down the road. A good measure of a REALTOR®, in my opinion, is the percentage of individuals that purchased with that REALTOR® that use him or to sell.

Reality is very competent REALTORS® are also very busy, for a reason, and it is not realistic for them to be available on super short notice for any individual client.