Featured Listings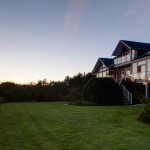 SurfSong is ideal for those looking for a permanent, luxury living space or for those seeking a relaxing, seaside get-away. A spacious master suite occupies the top floor of the home, featuring a private balcony and views of the Juan de Fuca Strait. The giant soaker tub in the ensuite master bathroom overlooks the rose… Read More
Weekly Video Blog

A sellers' market in the core areas of Victoria combined with re-wording of the time clause paperwork a few years ago doesn't give sellers a lot of motivation to accepted a subject to the sale of a home offer.

Don't fall for commonly used listing presentations strategies which are not support by statistics.
Approximately only 33% of sellers are using the REALTOR® they used to purchase to help them sell the home down the road. A good measure of a REALTOR®, in my opinion, is the percentage of individuals that purchased with that REALTOR® that use him or to sell.