Featured Listings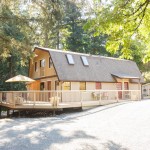 Pride of ownership is evident throughout this four bedroom country home situated on a beautiful one acre property in West Saanich. This warm and inviting home offers privacy with main floor living including master on main and additional bedroom. Inside you'll find inviting living area w/wood-burning fireplace, newly remodelled kitchen w/dining area, 4 pce bath… Read More
Weekly Video Blog

Short term; however, can be hit and miss.

Five reasons to buy smaller condos as investment 1. The purchase price to rent ratio advantage, or return on investment 2. The property transfer tax (PTT) advantage. 3. The GST advantage. 4. The municipal property tax and strata fee expense to gross rent ratio. 5. Liquidity and cash flow advantage. When you have three condos… Read More

Chard Development; the "small guy." Bosa Properties; builder first roots. Concert; organize developer machine.