Featured Listings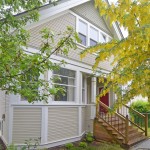 Located at an easy walking distance to downtown, this elegant character home offers traditional styling with the modern conveniences of a tastefully restored home. Unique and practical layout with two spacious and bright one bedroom suites (upper rented for $1,000/month). The home features high ceilings, wood floors, built-ins, stained glass windows, and much more. In… Read More
Weekly Video Blog

It seems people find losing money on real estate difficult to grasp, while losing money on other type of assets such as cars seems perfect acceptable.

Watch the video for a real life examples of returns on units currently being rented at the Bayview Promontory, 83 Saghalie Road, Victoria, BC.

I personally just bought a condo at the Era!