Featured Listings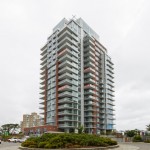 The Promontory, the newest and tallest concrete building in Victoria. This south facing unit offers great views of the active inner harbour. The Euro-style layout maximizes space, a paramount feature in utilizing space. Floor to ceiling windows make this condo bright throughout the day. The island-style kitchen faces the open concept living area, perfect for… Read More
Weekly Video Blog

Mere posting demand is on the rise year over year!

If you are going to sign it read the fine print first!

First of all, why is the seller selling is not a question that truly pertains to the sale of a property; however, that aside, if you aren't preapred to answer the questions of "why are you buying," than you shouldn't be asking the questions of why is the seller selling. My two cents for today.