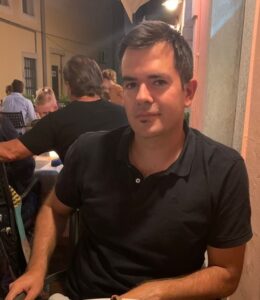 I was fortunate enough to grow up in Victoria and graduated from Victoria High School in 2004 – the oldest public high school west of Winnipeg and north of San Francisco. At 14 years old, I started working for my father, first at his stone masonry business, then at Juras Construction building new homes. I learned a lot about construction over the years and working with my father I also learned the value of hard work. After high school, I went on to attain my master's degree from UBC and enjoyed a successful career at the Vancouver Island Health Authority. Propelled by my passion for real estate and properties, I began my exciting full-time career as a REALTOR® in 2010. Immediately, I saw an industry in need of change with consumers hungry for more options. I was one of the very first REALTORS® in Victoria to offer both Flat Fee Listings (also known as 'Mere Postings') and a cash back program for my buyers. In 2012 I became Fair Realty's Associate Broker (higher level license) and by end of 2013 I was one of Victoria's most productive REALTORS®. At this point in my career, 90% of my sales are referral. Aside from real estate sales I own a portfolio of rental property in Greater Victoria, build new single family homes with my father, and in 2020 I purchased my first multi-unit development property which I am in the process of rezoning to a 42 unit rental building which I hope to build. You could say I live and breath real estate! Drop me a line anytime at markojuras@shaw.ca!
Education
Broker's Licensing Program – University of British Columbia
Rental Property Management Program – University of British Columbia
REALTOR® Licensing Program – University of British Columbia
Mortgage Broker Program – University of British Columbia
Masters of Health Administration (M.H.A.) – University of British Columbia
Bachelor of Health Science (B.H.Sc.) – Thompson Rivers University
Sales Numbers (Gold MLS® every year since 2011)
Over 900 MLS® total career sales (over 100 sales exceeding $1,000,000)
Gold MLS® Award is given to top 10% of REALTORS® with the Victoria Real Estate Board.
Relevant Real Estate Experience
2012-present: Associate Broker @ Fair Realty
2010-present: Real Estate YouTube Channel with over 1,000,000 views!
2009-present: Real Estate Investor (Juras Holdings Ltd); owner of investment units at 834 Johnson, Promontory, Encore, Ironworks, Dockside, and Pacific House.
2007-present: Owner @ Juras Construction Ltd (www.jurasconstruction.com)
2015-2016: Strata Council @ 728 Yates, Era (157 unit building)
2011-2013: Strata Treasurer @ 834 Johnson (115 unit building)
2014-2015: Acting as my own general contractor I built my home (pictured below) in Saanich. A lot of valuable experiences were gained during the process of the lot acquisition, design, engineering, and build-out which I documented in my YouTube series -> https://www.youtube.com/watch?v=INkL7bVm25k